❤️THIS COLLECTION IS EXCLUSIVELY SOLD ON CHARLIE BUDDY❤️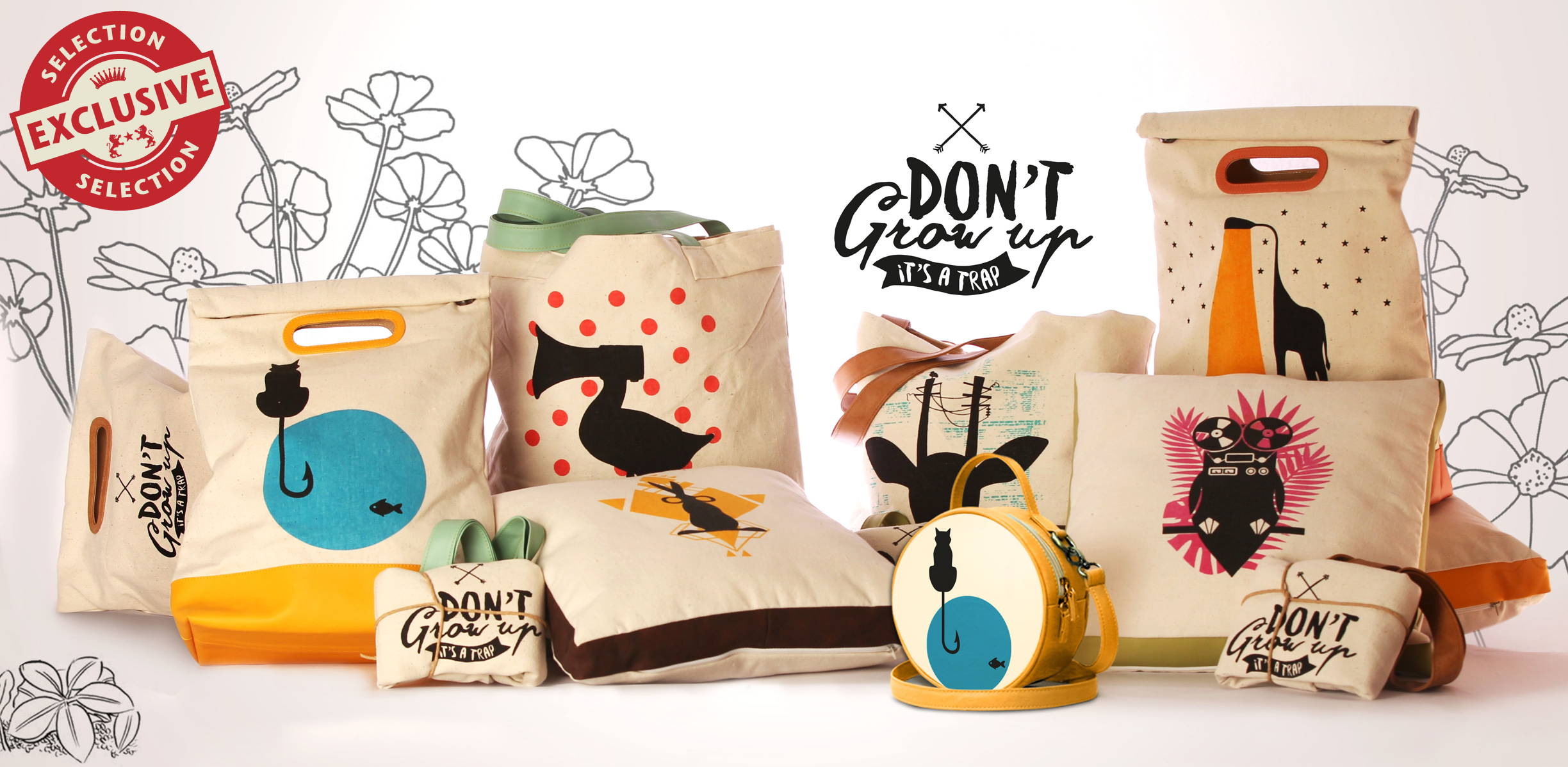 DON'T GROW UP IT'S A TRAP is a HANDMADE collection in which the imagination of our inner child is elaborated into surreal designs, mingling animals with objects and forming a unique graphical outcome.
The concept consists of escaping into a parallel universe where the simple things in life are trapped in untamed daydreams and shaped by the raw imagination of innocence.
Our 'Don't Grow Up It's a Trap" handbags collection is a simple invitation that will surely draw a perfect smile in the heart of your inner child.